Macintosh computer based recording with MOTU's Digital Performer.

Mastering services featuring the T.C. Electronics Finalizer 96k.

Vocal tuning utilizing Antares Auto-Tune Pitch Correction.

Exceptionally talented studio musicians available.

CD &, yes, even still cassette manufacturing. 

Full soundtrack/demo services.  

We can re-master your existing soundtracks providing consistent levels & tonalities between songs.

UPPER ROOM STUDIOS                        Information Page                                                     
Home
Even though it is undeniably best that your project be produced in a professional recording studio from beginning to end, we recognize that many are attempting to reduce costs by utilizing home or project studios.  Allow me to discuss with you the many means by which the quality of your recordings can be enhanced by incorporating our sevices & years of experience into the various phases of your project.  From tracking, editing, tuning, to mixing, mastering, & even quality product reproduction.  Basically all services can be provided through mail.  

The standard rate for Upper Room Studios is $60 per hour including engineer.  We do offer various recording packages, but rather than a cookie cutter approach, we feel it best to quote each project individually depending upon actual needs.  In reality, basically no two recording projects are the same.  You can spend more or less on a recording, but you should always get the best recording possible for your dollar.  A cheap studio rate does not mean you are getting the best value.  The reason experienced artists and producers record in better studios with more experienced engineers is that the recording quality is consistently better, and a more major label sound can always be obtained, meaning greater value & more for your money! 

Professional sound with a Christian audio technician for weddings, 

receptions, & other events.  Indoors or outdoors!

Utilize our years of experience with live sound to provide quality, 

intelligible sound for all your guests.

If you need a drum kit, keyboards, etc. for your event we have those available for rent.

Contact for quotes.

UPPER ROOM STUDIOS

403 Reagan Rd.

Rebecca, GA 31783

(229) 831-7585

Your finished product should - 



-be something you won't have to make excuses for


-be suitable for marketing to the public & possible radio airplay


-have the sound quality you expect from a commercially available CD


-be something you can continue to be proud of and market for years to come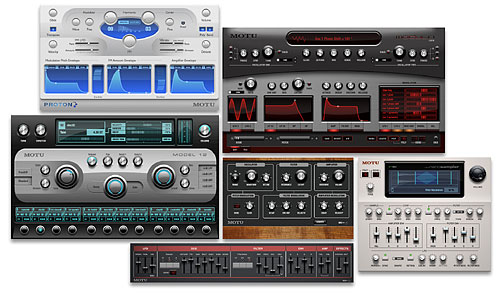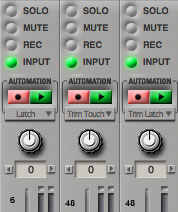 Always remember, enjoy!  Recording should be fun. 

Regular breaks can help you, & the engineer, to relax & clear your heads.

We'll even discount break time off the clock as well.


Engineer experience is the single most important factor in getting quality sound.  Good equipment is important, but great equipment in the hands of an inexperienced engineer will not yield nearly as well as an experienced, gifted engineer with even modest equipment!  I do consider my engineering ability a gift, & although I don't say it boastfully, I thank God for the talent he's given me & the sound quality we've been able to attain through the years here at Upper Room Studios.  Engineering is a continual learning process, with new tricks & techniques being uncovered everyday!  Experience also allows an engineer to do a better job faster, thus saving you money in the long run.

The producer's role is to view the overall project as a "whole" & be sure that "all the pieces" will blend together to create the best end product.  Some artists prefer employing an outside producer, while others choose to handle this task themselves allowing a member, or members, of the group to function as such.  I have acted as producer on many recordings over the years, & will be glad to provide guidance as needed, pointing out matters which I feel need attention, but always being mindful that the artist pays the bill & therefore has the final authority.

Preparation is key to the success of your recording!   Be thoroughly familiar with your material when you arrive!

Guitars should have reasonably new strings & be checked for adjustments, buzzes, & intonation.  You should bring your effects & amps along if needed for your particular sound.  Guitars are usually taken direct from the effects, but if your amp is essential for a certain sound you'll have it.  Bass guitars are almost always taken direct in through our preamp/effects or direct box. 

The studio has keyboards including a full 88 weighted keys digital piano, but you are welcome to bring your own if you prefer.  If you choose to do so, please be sure to bring all accessories, including stands, cables, pedals, & even the owners manual.

A complete Pearl Session Series drum kit including several snares is available, already mic'd for a great sound.  Percussion items are on hand as well.  Just bring your sticks & any specialty equipment you may desire such as snares, cymbals, etc.

Vocalists, know your vocals.  Harmony or background singers should rehearse the pronunciation and intonation closely with the lead vocalist.  What sounds acceptable live sometimes doesn't sound as well when analyzed closely in the recording studio.  Practice entrances, phrasing, and cutoffs. The lead vocalist should direct the cutoffs.  You can also typically give a better performance if you don't have to read lyrics while recording.   If you have a home studio or recorder of any type, recording & reviewing your material beforehand can oftern reveal unforeseen problems.  Providing a rough copy prior to your arrival will also allow me to be familiar with your style & sound. 

If we are recording your music tracks with studio musicians we need  a work copy of your music as far as possible in advance to prepare.

It's usually best not to have an excessive number of spectators which are not directly involved with your project in the studio.  Children can also tire very quickly of the studio environment.  While the studio atmoshpere may appear intriquing at first, it generally grows boring quickly if you're not actively involved.

Mastering typically follows the mixdown, & is the final & least understood part of the process, but can make the difference between a good sound and a great sound!  Several steps can be involved, such as maximizing overall volume, fine tuning equalization & dynamics or compression, & even placing songs in the proper sequence & being sure of the proper flow from song to song. 

At Upper Room Studios we usually attend to this task in conjunction with the mixing process, but offer our services to master projects recorded & mixed elsewhere.

Church Ministry Tools.  Many churches and groups have realized that a quality recording of their music is a great fundraiser and powerful ministry tool, & can even pay for itself!  Music directors & ministers, choirs, & praise and worship teams are using their recordings as a teaching tool to introduce new songs, choruses and music to the congregation.  Many would even buy several to share with extended family & friends.  Your CD can even open doors beyond your church & on a much larger scale.  Leaders & members of other churches might welcome your music as well.  Many music distributors started out this way and discovered a demand for their music.  The key is having a quality professional recording.  Share this information with a leader in your church & contact me for more information to get started.